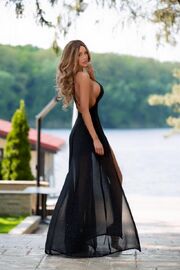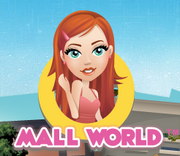 Introduction to Mall World Wikia
Edit
Welcome to the Mall World Wikia! 
This wiki is a collaborative website featuring extensive lists and details about the various items and collections in Mall World, the game. 
Anyone can edit the wiki! Feel free to join in, and share your knowledge with other players. 
About Mall World
Edit
(or Mall World is a fashion game on Facebook. In 2011, MallWorld won a reward for being the number one Fashion Game on all of Facebook.
In playing MallWorld, the user dresses up their character, and manages their own cloths store. The user is encouraged to buy outfits from their catalogue, to display and sell in their store. Displayed cloths may be purchased by both non-playing characters, and other friends which visit the store.
Dress Up: Can you max out your closet? Thousands of options for dresses, shoes, hairstyles, makeup, and more!
Boutique Decor: Show off your good taste by customizing your personal shop.
Fashion Show: Are you a top stylist? Strut your stuff on the catwalk and compete to win!
Dressing Room Game: Boost your sales by helping your customers find the perfect (or weird) outfit.
Wheel of Fashion: Win Premium collection Inventories (comes out anytime) and the ever loved 10 Mall Credit jackpot! Remember: DO NOT hit on the Moxie, limited edition items, all the cash prizes, the lock (unlocking the collection), the 1 Mall Credit and sometimes, the controversial Regular collection Inventory prizes!
Jackpot: Use tokens to try to win outfits.
Mystery Boxes: A game of chance to win unique fashion items.</span>
References
Edit
Latest activity
Edit